July 22, 2022 (MLN): Extending its losing streak, the Pakistani rupee (PKR) has shed a further 1.69 rupees against the greenback at around 11:36 am on Friday as the currency is being traded at PKR 228.45/228.95 with trades being reported at 228.50 per USD.
Prevailing uncertainty has badly shaken the market sentiments as it created panic and strengthened the element of speculation, President FPCCI Irfan Iqbal Sheikh said. 
Considering the freefall of PKR, the business community has demanded to fix the rate of the dollar for at least one month to stabilize the economic situation.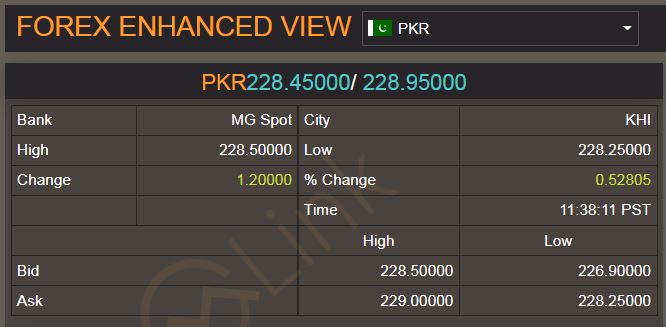 Copyright Mettis Link News
Posted on: 2022-07-22T11:39:45+05:00
34200