November 18, 2021 (MLN): The Large Scale Manufacturing Industries (LSMI) output increased by 1.19% for September 2021 compared to September 2020 while it dropped marginally by 0.72% when compared to August 2021, the data released by the Pakistan Bureau of Statistics (PBS) revealed on Thursday.
The overall output of LSMI jumped by 5.15% for 1QFY22 compared to 1QFY21.
During the first quarter of the ongoing fiscal year, the highest increase of 3.3% was witnessed in the indices monitored by the Ministry of Industries, followed by a 1.57% increase in indices monitored by the Provincial Board of Statistics and a 0.28% increase in the products monitored by the Oil Companies Advisory Committee (OCAC).
The major sectors that witnessed positive growth during July-September FY22 include; textile, food, beverages & tobacco, coke & petroleum products, pharmaceuticals, chemicals, non-metallic mineral products, automobiles, iron & steel products and paper & paperboard while the commodities that observed a decline were fertilizers, electronics & rubber products.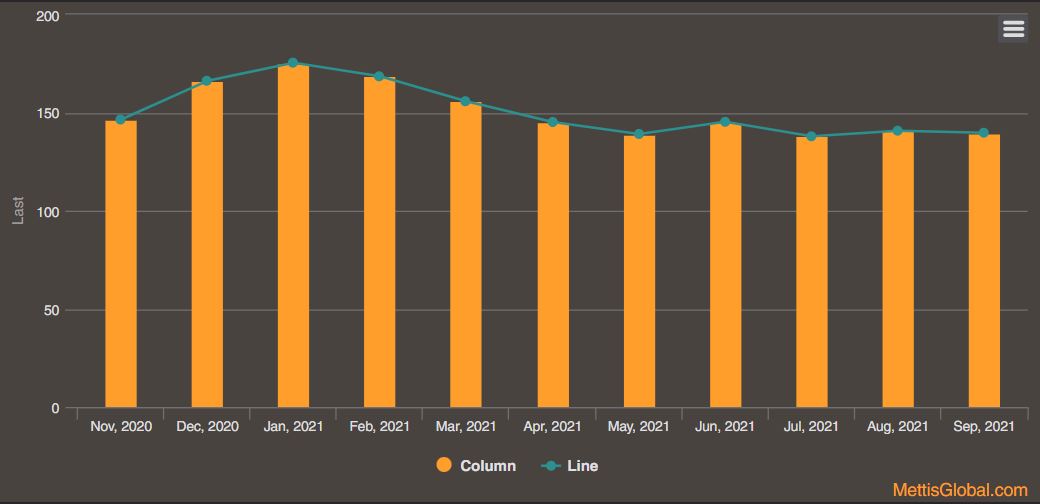 Copyright Mettis Link News
Posted on: 2021-11-18T16:58:55+05:00
29158