November 11, 2021 (MLN): The United States of America (USA) remained the top destination of Pakistan's exports during the first four months of the current fiscal year i.e.  July -Oct FY22 followed by China and United Kingdom (UK).
This announcement was made by Adviser to PM for Commerce and Investment, Abdul Razak Dawood on his Twitter handle.
The exports to the USA during 4MFY22 were recorded at $2,080 million against the exports of $1,558mn in the corresponding period last year, depicting a growth of 33% during the said period.
This was followed by China, wherein Pakistan exported products worth $935mn against the exports of $514mn in the same period last year (SPLY), showing a massive increase of 82%.
While exports to the UK, the third top export destination, increased by 11% YoY to $742mn from $669mn in SPLY.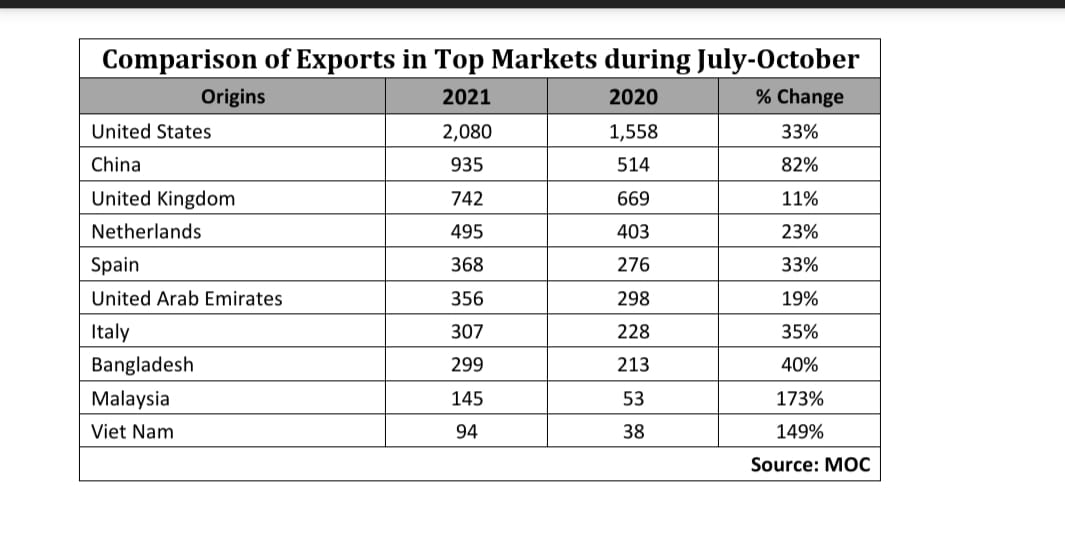 Copyright Mettis Link News
Posted on: 2021-11-11T15:31:27+05:00
28041