October 8, 2021 (MLN): Overseas Pakistanis deposited USD297 million into Roshan Digital Account during September 2021, taking the cumulative amount to USD2.41 billion.
It took six months to reach the first USD500 million, and two for the next USD500mn.
So far, 248,723 accounts have been opened from around 175 counties across different Pakistani banks since its launch whereby nearly 27,917 fresh accounts were opened in September alone.
While investments in government securities like Naya Pakistan Certificates (NPCs) were recorded at USD1.66 bn during thirteen months, as per key statistics on RDA released by the State Bank of Pakistan (SBP) Friday. A small part of the USD25mn investment has been observed in the stock market.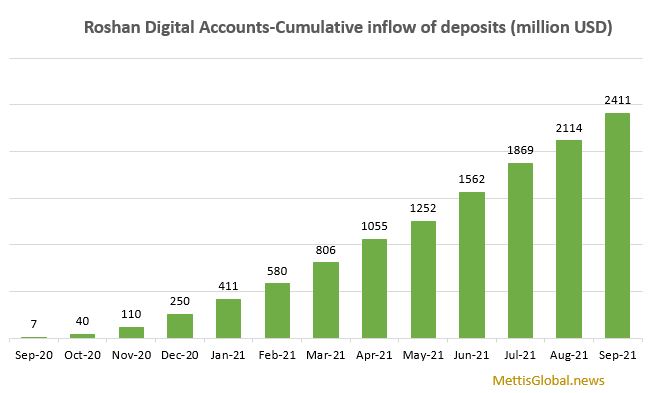 RDA, an initiative of SBP, is a banking facility for Pakistani abroad, which enables them to access banking services within the country without being physically present in the country. These Non-Resident Pakistanis (NRPs) can invest in NPCs, the stock market, and real estate through RDA. It is worth noting that the funds in these accounts can be fully repatriated without the prior approval of the SBP.
Copyright Mettis Link News
Posted on: 2021-10-08T10:15:32+05:00
27322