August 03, 2022 (MLN): Maintaining its upward momentum, the Pakistani rupee (PKR) on Wednesday recorded massive gains of over ten rupees against the greenback in the intraday trade at around 12:50 pm in the interbank as the trades being reported at PKR 228 per USD.
The rupee was quoted at PKR 232/233.50 while in the open market, the local unit is being traded at 228/231 per USD.
This remarkable recovery is primarily attributed to the improved economic fundamentals as the import bill in July 2022 has been reduced to $4.86 billion, down by 38.31% MoM, compared to $7.88bn in the previous month. While compared to the corresponding month the previous year, the imports showed a decline of 12.81% from $5.57bn reported in July 2021, the latest data issued by the Pakistan Bureau of Statistics (PBS).
Accordingly, the trade deficit for the outgoing month narrowed to $2.64bn compared to a deficit of $4.96bn in the preceding month, witnessing a slump of 46.77% MoM.
Federal Minister for Finance and Revenue Miftah Ismail stated on Monday, "Government's efforts to reduce imports have now finally started showing results and the government is keen to work on making the economic crisis less."
On the same day, in an interview with Bloomberg, while giving a clue of upcoming stability he said that Pakistan sees a way out of its current economic crisis without descending into default, thanks to progress on a stalled International Monetary Fund (IMF) loan as well as spending cuts.
Meanwhile, on IMF front, Dr. Esther Perez Ruiz, IMF's Resident Representative for Pakistan on Wednesday said, "Pakistan has completed all prior actions for loan review."
She went on to say that the country has met its last prior action of the IMF for the combined 7th and 8th review after increasing the petroleum development levy (PDL).
So, technically this development should unlock the tranche of $1.177bn, bringing total disbursements under the program to about $4.2bn which would further improve the dollar PKR parity.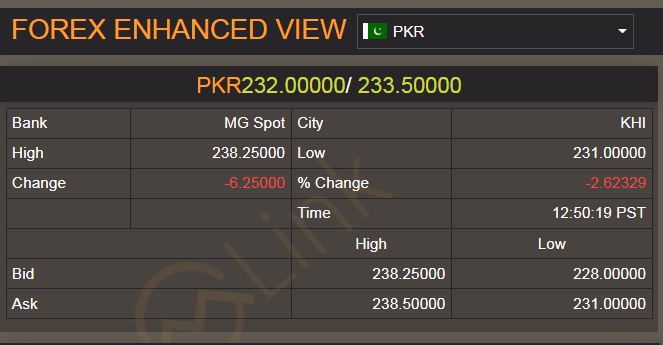 Posted on:2022-08-03T12:52:30+05:00
34422