October 13, 2021 (MLN): Abdul Razak Dawood, Adviser to PM for Commerce and Investment said that diversification of exports is an important pillar of the government's export strategy.
Taking to his Twitter handle, he said MOC is focusing both on diversification within the Traditional product sectors and diversification into Non-Traditional product sectors."This has to be coupled with geographical diversification to new markets like Africa and South America," he noted.
This policy is beginning to show results as indicated by the table below.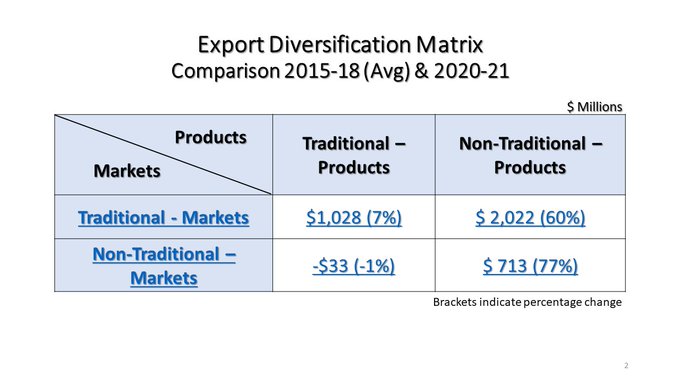 However, we still have a long way to go," he added.
Copyright Mettis Link News
Posted on: 2021-10-13T16:38:32+05:00
27424