May 13, 2022 (MLN): Remittances crossed the monthly mark of $3 billion for the first time. Cumulatively, at $26.1bn, remittances grew by 7.6 % in the 10MFY22 to stand at $26bn compared to $24.22bn in 10MFY21, the latest data issued by SBP showed today.
In terms of growth, during April 2022, remittances increased by 11.20% MoM and 11.90% YoY as Pakistan received $2.81bn worth of remittances in the previous month and $2.79bn in April 2021.
Country-wise remittances inflows during April 2022 were mainly sourced from Saudi Arabia ($707 million), United Arab Emirates ($614 million), United Kingdom ($484 million), and United States of America ($345 million).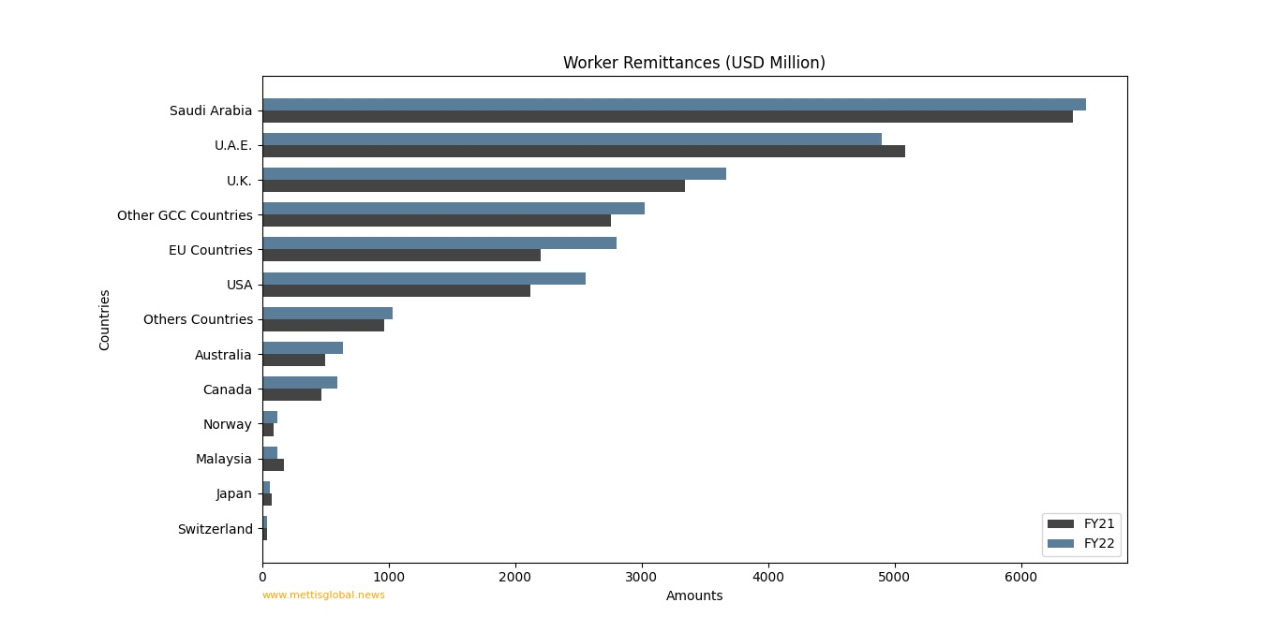 Copyright Mettis Link News
Posted on: 2022-05-13T11:41:13+05:00
32695