May 19, 2022 (MLN): Hitting an all-time historic low, the Pakistani rupee (PKR) has crossed the mark of 200 against the greenback in the intraday trade, plummeting by 1.61 rupees compared to the previous close of PKR 198.39 per USD.
The rupee was quoted at 200/200.05 (11:20 PST) with trades reported at 200.
Meanwhile, within the open market, PKR was traded at 199.50/201.50 per USD.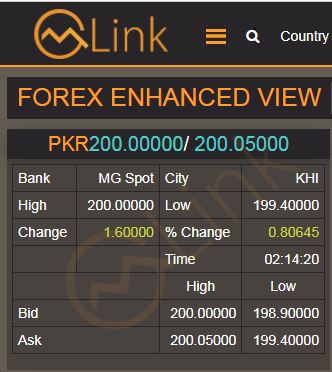 Copyright Mettis Link News 
Posted on: 2022-05-19T11:12:30+05:00
32827