July 06, 2022 (MLN): Riding on a slippery slope, the Pakistani rupee (PKR) slid by one rupee against the US dollar in the interbank market in intraday trade compared to the previous close of 206.49 per USD.
The rupee was quoted at 207.86/207.91 [12:00 PST] with the trades being reported at 207.95 per USD.
Within the open market, the rupee is traded at 207/208.5 per USD.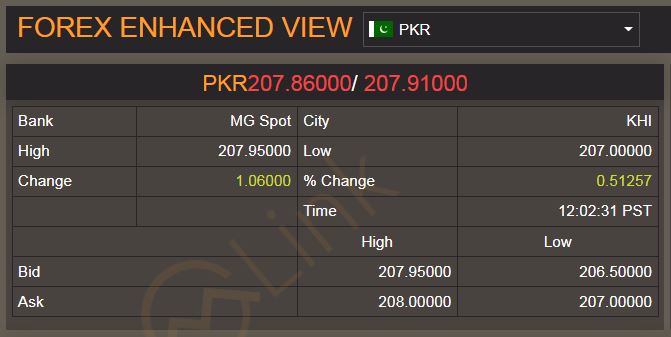 Copyright Mettis Link News
Posted on: 2022-07-06T12:00:15+05:00
33933