April 14, 2022 (MLN): With $2.8 billion of inflows during March 2022, workers' remittances continued their unprecedented run of remaining above $2 billion since June 2020. This is the highest ever monthly level for workers' remittances, the latest data issued by SBP showed today.
In terms of growth, during March 2022, remittances increased by 28.3% MoM and 3.2% YoY as Pakistan received $2.2 billion worth of remittances in the previous month and $2.7 billion in March 2021.
Cumulatively during 9M FY22, remittances grew by7.1% to stand at $23.0 billion compared to $21.4 billion in the corresponding period last year.
Country-wise remittances inflows during March 2022 were mainly sourced from Saudi Arabia ($678 million), United Arab Emirates ($515 million), United Kingdom ($401 million) and United States of America ($300 million).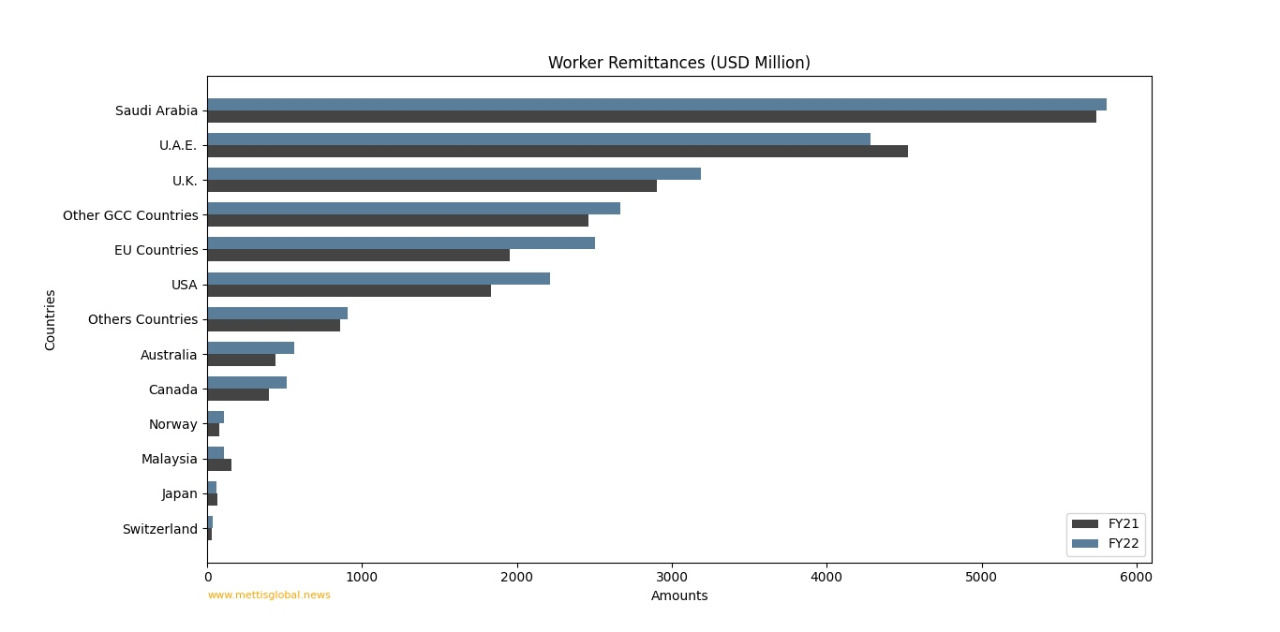 Copyright Mettis Link News
Posted on: 2022-04-14T09:06:49+05:00
32053