February 17, 2022 (MLN): The total liquid foreign exchange reserves held by the country dropped by $231 million or 0.96% WoW to stand at $23.49 billion during the week ended on February 11, 2022, compared to $23.72bn in the previous week, weekly data released by the State Bank of Pakistan (SBP) on Thursday showed.
The data further revealed that reserves held by the central bank during the week declined by $241mn or 1.2% WoW to $17.09bn.
However, the reserves of commercial banks inched up slightly by $10.3mn or 0.21% WoW to $6.39bn from $6.38bn in the previous week.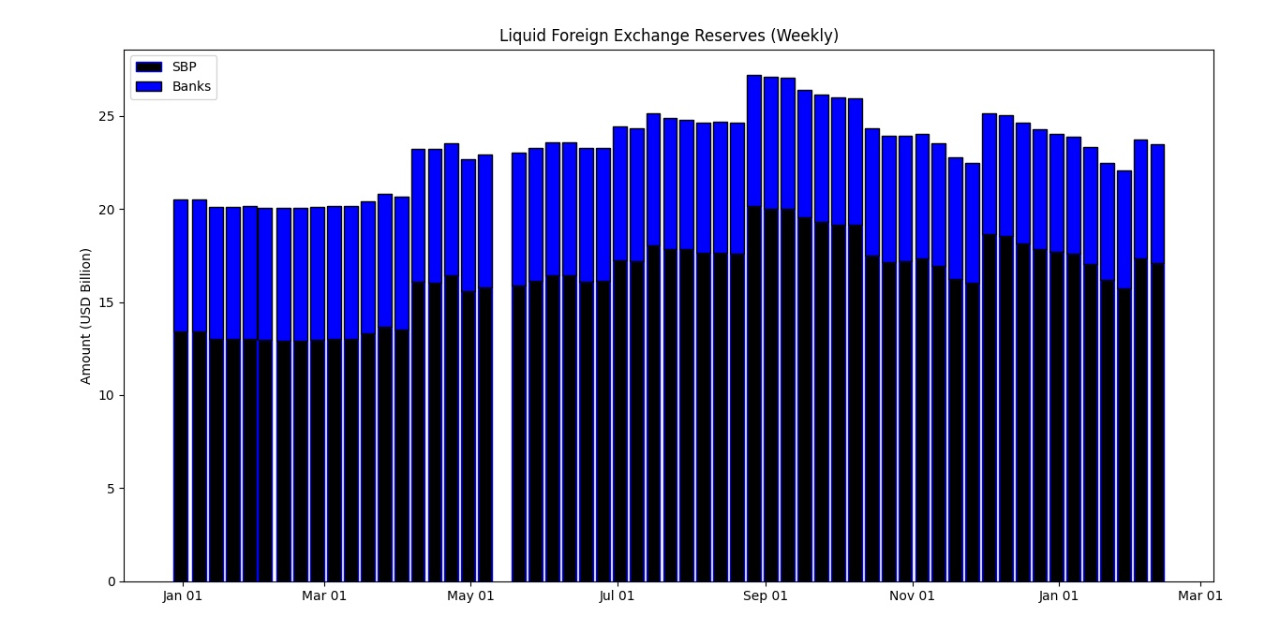 Copyright Mettis Link News
Posted on: 2022-02-17T21:39:43+05:00
30915