April 07, 2022 (MLN): The total liquid foreign exchange reserves held by the country dropped by $1.07 billion or 5.8% WoW to stand at the lowest level of $17.47bn since June 26, 2020, during the week ended on April 01, 2022, compared to $18.55bn in the previous week, weekly data released by the State Bank of Pakistan (SBP) on Thursday showed.
This notable decline is largely due to debt repayment and government payment pertaining to the settlement of an arbitration award related to a mining project.
The data further revealed that reserves held by the central bank during the week declined by $728 million or 6% WoW to clock in at the lowest level of $11.32bn since Oct 9, 2020.
Similarly, the reserves of commercial banks inched down by $349mn or 5.3% WoW to $6.15bn from $6.5bn in the preceding week.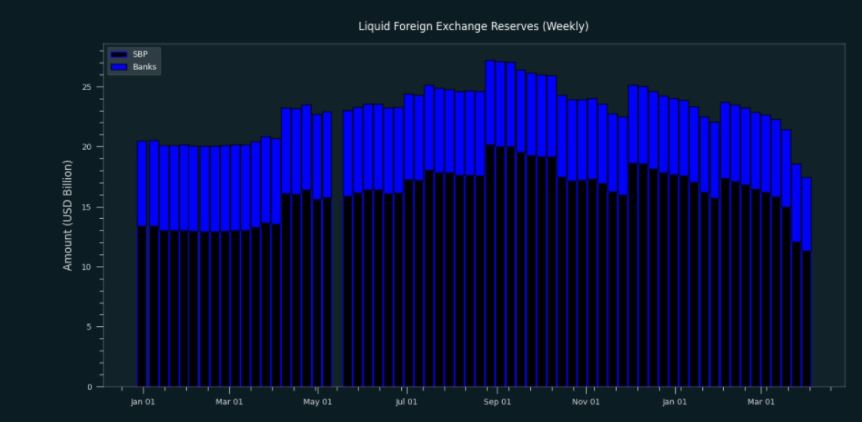 Copyright Mettis Link News
Posted on: 2022-04-07T21:36:58+05:00
31930