May 19, 2022 (MLN): Enduring the rough patch amid weakening macros and delay in the IMF tranche has kept the dollar demand elevated as the Pakistani rupee (PKR) has lost 1.51 rupees in early trade compared to the previous close of 198.39 per USD.
The rupee was quoted at 199.70/200 (10:00 PST) with trades reported at 199.90.
PKR against USD proved to be the most sensitive currency in the time of crisis as most of the people/exporters are trying to hoard safe-haven dollar.
"Pension cost, circular debt Rs2.5 trillion, public entities Rs1.2tr and fiscal deficit of nearly 8% are not sustainable and adding pressure," Asad Rizvi, the former Treasury Head at Chase Manhattan said.
While, Independent SBP is not worried about the PKR plunge, probably waiting for IMF outcome, he added.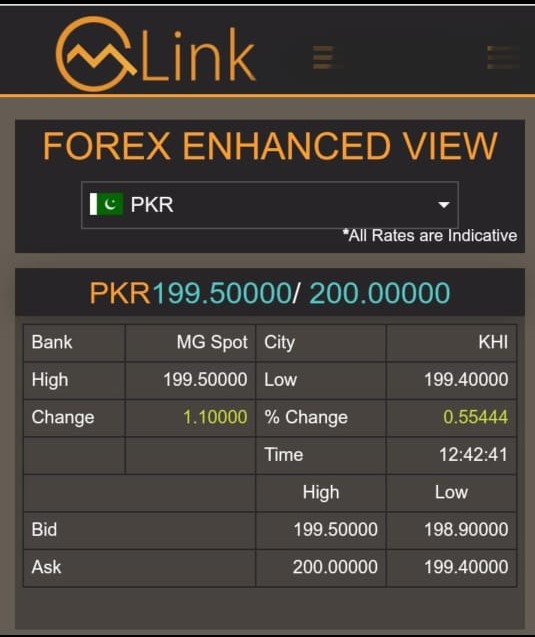 Copyright Mettis Link News
Posted on: 2022-05-19T09:50:52+05:00
32823