March 10, 2022 (MLLN): Workers' remittances have shown a growth of 7.6% YoY to $20.1 billion during the eight months of FY22 compared to the same period last year, latest data issued by State Bank of Pakistan showed today.
As per the data, with $2.2 billion of inflows during February 2022, workers' remittances continued their strong performance and have remained above $2 billion since June 2020.
Despite fewer working days compared to January, remittances have increased by 2% MoM in February, while on yearly basis, it fell by 2.7% compared to February 2021.
Country wise, remittances inflows during February 2022 were mainly sourced from Saudi Arabia ($558 million), United Arab Emirates ($387 million), United Kingdom ($319 million) and United States of America ($210 million).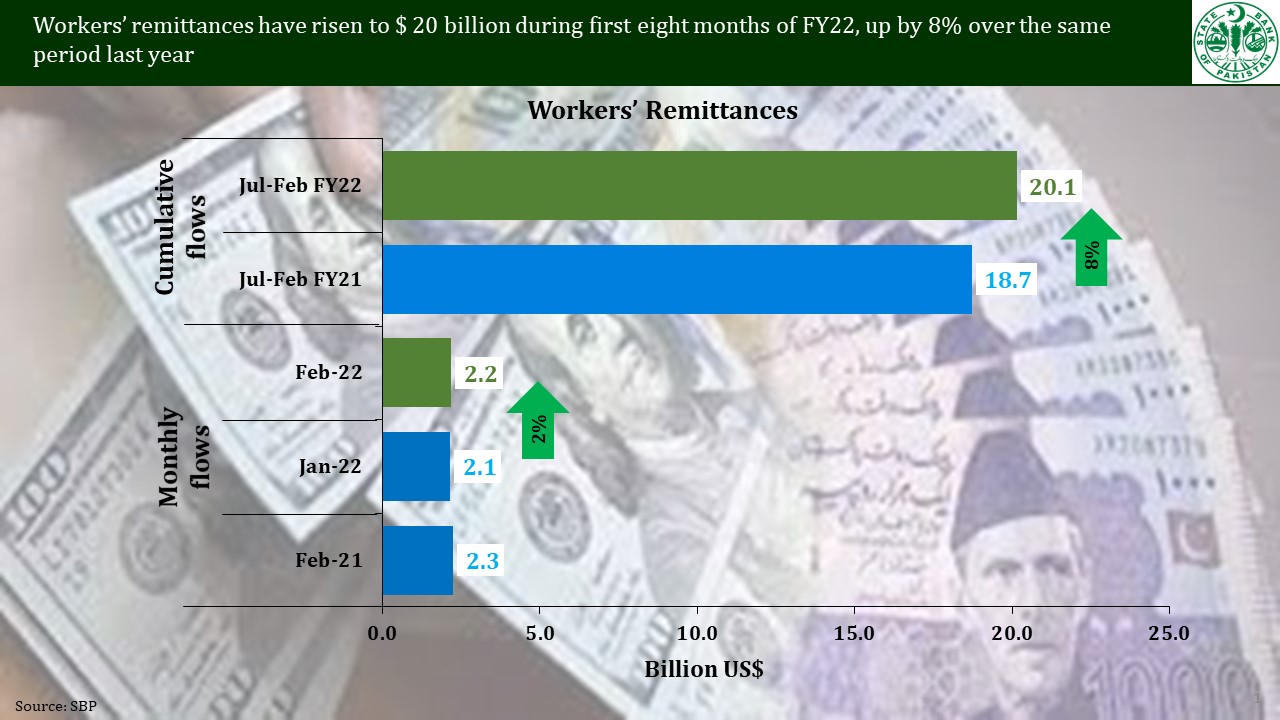 Copyright Mettis Link News
Posted on: 2022-03-10T18:07:18+05:00
31372