November 19, 2021 (MLN): The shock associated with the COVID-19 pandemic from April-October 2021 in much of Asia-Pacific (APAC) has largely lessened but authorities face challenges and entail difficult trade-offs to withdraw extraordinary policy support, says Fitch Ratings in its latest report on Friday.
The early withdrawal of policy measures could prompt a rise in bankruptcies and unemployment while retaining measures for too long could lead to resource misallocation and instigate zombie firms, moral hazard and higher public debt levels.
The report noted that the course of policy normalisation could influence sovereign ratings, especially for those with a negative outlook.
So far, fiscal support measures and the provision of guarantees have varied across the region. Developed countries have used their 'deeper pockets' to boost spending relative to fiscally constrained emerging and frontier markets.
Going by the report, the medium-term trajectory of public debt/GDP ratios will be an important rating consideration as public finances in APAC experience a cyclical improvement with the waning of the pandemic shock.
Rating downgrades could occur for countries such as India, Japan and the Philippines, which are on a negative outlook due to the uncertainty stemming from the pandemic, it said.
In contrast, the credit rating agency revised the outlook on Australia's rating to stable, from negative, in October 2021 due to rising confidence in its fiscal consolidation path and the stabilization of the public debt ratio over the medium term. This was supported by the underlying strength of the economic recovery, despite a near-term setback from the reinstatement of pandemic-related lockdowns.
Strong resilience in Taiwan and a sharp recovery in tourism in the Maldives have also translated into recent upgrades.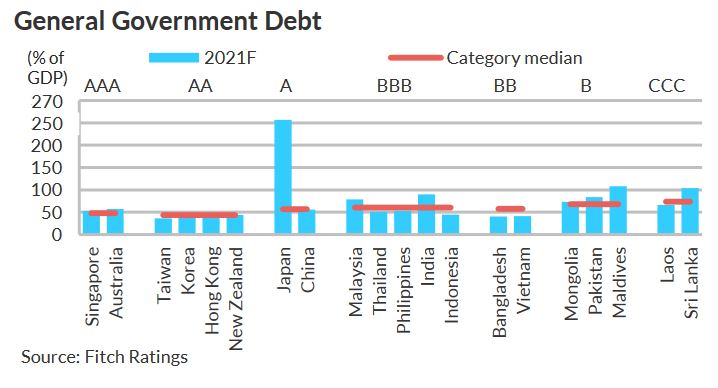 Meanwhile, in some sovereigns, such as Korea and Thailand, corporate and household debt accumulated amid a low interest-rate environment may eventually threaten financial stability or stifle medium-term growth.
On the monetary policy front, the report underlined that central banks have provided ample liquidity, ensuring that inter-bank markets functioned well throughout the pandemic. In countries, like China, liquidity was withdrawn quickly, while in many others it remains abundant.
The policy rate cycle is gradually turning, with real rates becoming more negative. Sri Lanka, Pakistan, Korea and New Zealand have hiked their policy rates in recent months.
The report expects another 25bp hike this year and further tightening in 2022 in Korea and New Zealand. Some other central banks are likely to start raising rates in 2022, particularly those in emerging markets, such as Indonesia, in order to pre-empt a market response from US Federal Reserve tapering.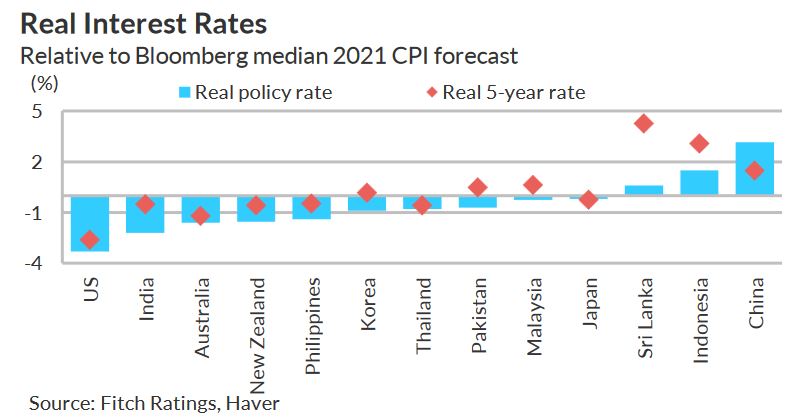 Copyright Mettis Link News
Posted on: 2021-11-19T12:59:07+05:00
29171