May 16, 2022 (MLN): The number of Raast IDs registration has crossed the 10 million mark since its launch in Feb22, another milestone achieved by the State Bank of Pakistan (SBP) in the journey of digitization.
Taking to its Twitter handle, the central bank on Monday said, "The aggregated value of Person to Person (P2P) transactions using Raast system by customers crosses Rs36bn."
Raast, a flagship initiative of the State Bank of Pakistan (SBP) is a payment system platform that enables various types of transactions among different stakeholders such as organizations, businesses and persons.  The objective of this initiative is to promote digitization and financial inclusion in the country. In the first phase of Raast, launched in January 2021, transactions from organizations to persons, generally referred to as Bulk Payments, were enabled. The second phase is designed to facilitate P2P transactions under Raast.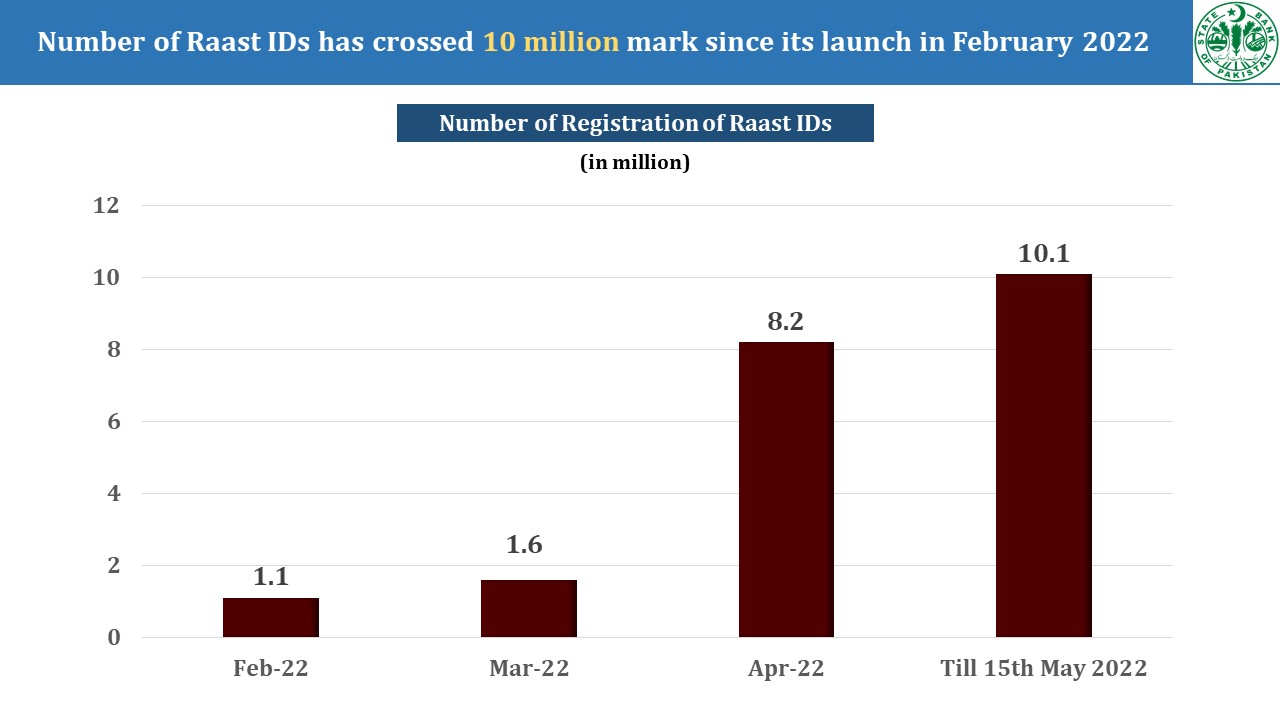 Copyright Mettis Link News
Posted on: 2022-05-16T17:29:38+05:00
32758