January 22, 2022 (MLN): Pakistan posted the current account deficit (CAD) of $9.09 billion in the first half of the ongoing fiscal year as opposed to $1.25bn surplus recorded in the same period last year, reflecting the robust increase in imports, the central bank data showed today.
In the month of Dec'21, CAD was broadly unchanged at $1.93bn from $1.89bn in Nov'21. While on a yearly basis, the current account balance rang alarming bells as its deficit was two-fold high as a year earlier.
The trade deficit in goods narrowed by around 3% MoM to $3.6bn in Dec'21 as exports of goods jumped by nearly 8% MoM while imports saw a marginal increase of 1.35% MoM. However, year on year, the trade deficit in goods widened by 31% in the said month.
Meanwhile, the trade balance in services, while still negative, surged by 19.2% MoM to $342mn courtesy of a 19% MoM growth in imports though the exports increased by 18.5% MoM.
On year-on-year, the trade deficit in services went up by 2.4x YoY in Dec'21.
Worker remittances improved slightly by 2.44% MoM to $2.52bn from $2.46bn in Nov'21.
On a cumulative basis during July-Dec FY22, remittances by overseas Pakistani moved up by 11% YoY to $15.8bn from $14.2bn recorded in July-Dec FY21.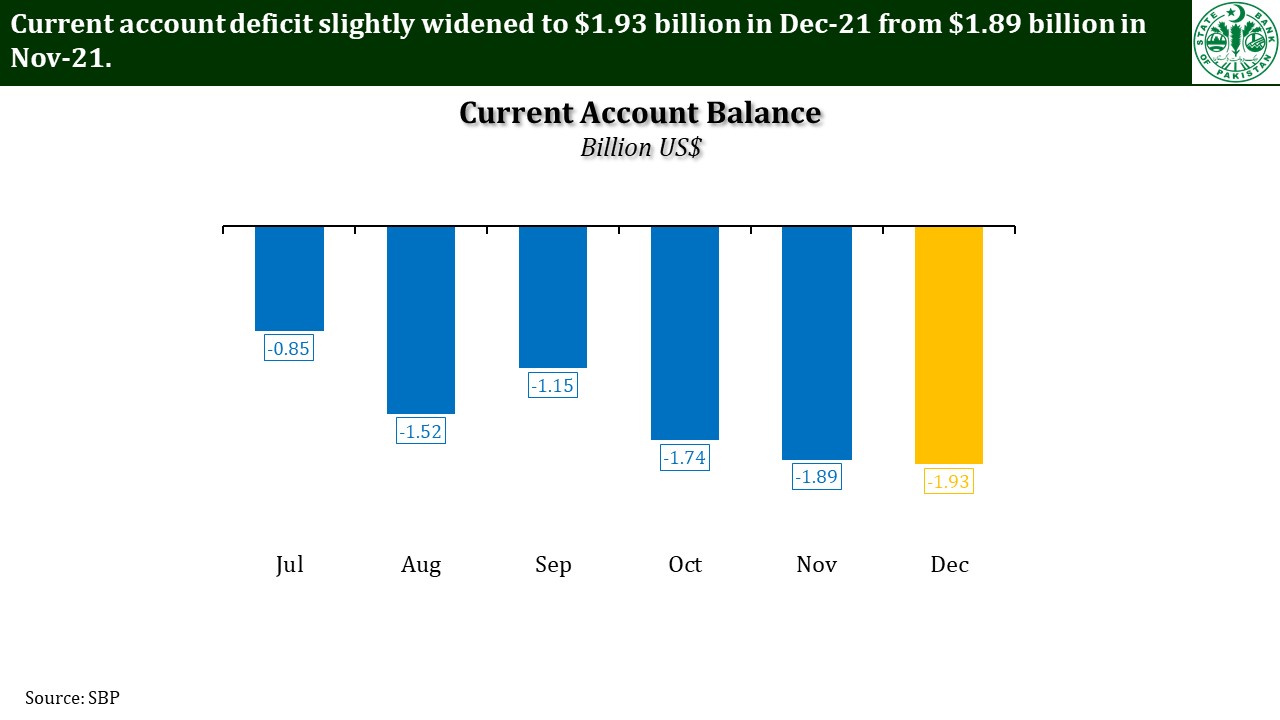 Copyright Mettis Link News
Posted on: 2022-01-22T17:48:09+05:00
30348