September 13, 2022, (MLN): Workers' Remittances rose by 7.9% to $2.7 billion in the month of August'22, from $2.52bn recorded in the previous month, the latest data issued by SBP showed today.
Similarly, on yearly basis, remittances witnessed a slight jump of 1.5%.
Country-wise, remittance inflows during August were mainly sourced from Saudi Arabia ($691.8 million), United Arab Emirates ($531.4 million), United Kingdom ($369.7 million) and the United States ($294.4 million).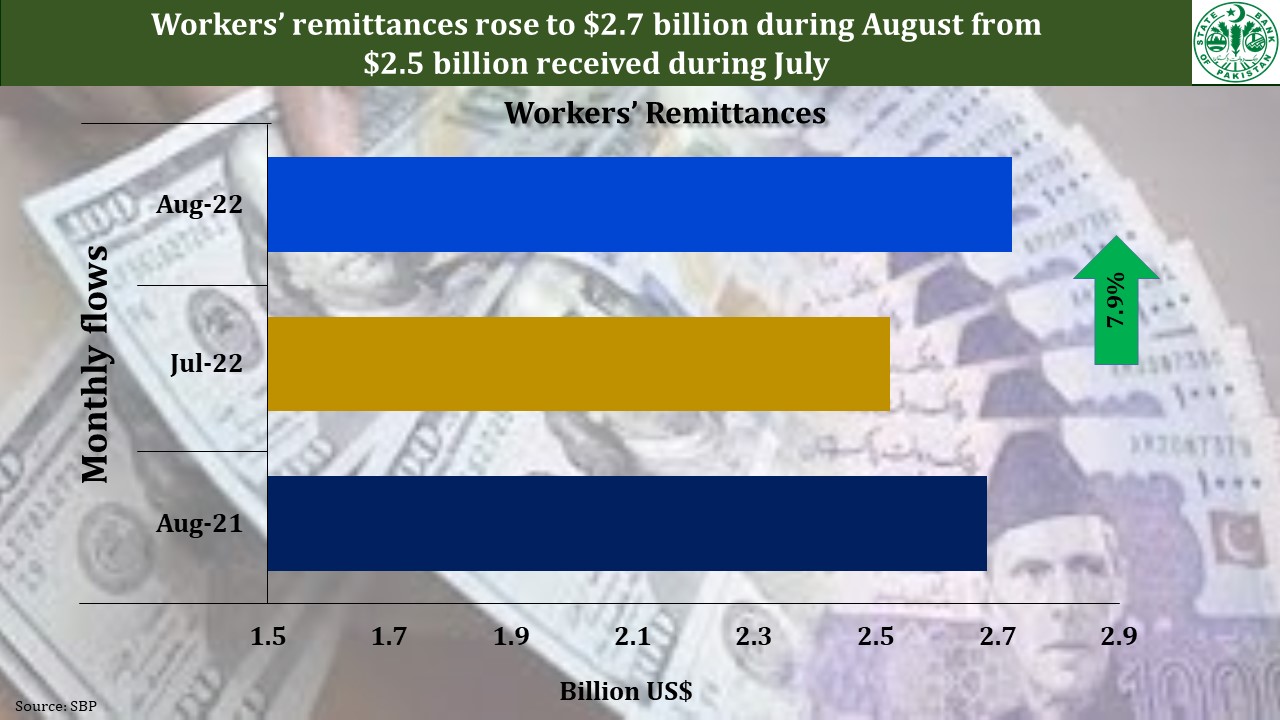 Copyright Mettis Link News
Posted on:2022-09-13T10:47:20+05:00
35062