November 11, 2022 (MLN): Workers' remittances recorded an inflow of $2.2 billion in October 2022, indicating a 9% decrease over the last month while on yearly basis, it moved down by 15% YoY.
During 4MFY23, the cumulative inflow stood at $9.9bn, decreasing by 8.6% compared to the same period last year.
In October 2022, inflows were mainly sourced from Saudi Arabia ($570.5 million), the United Arab Emirates ($427 million), the United Kingdom ($278.8 million), and the United States of America ($253.1 million).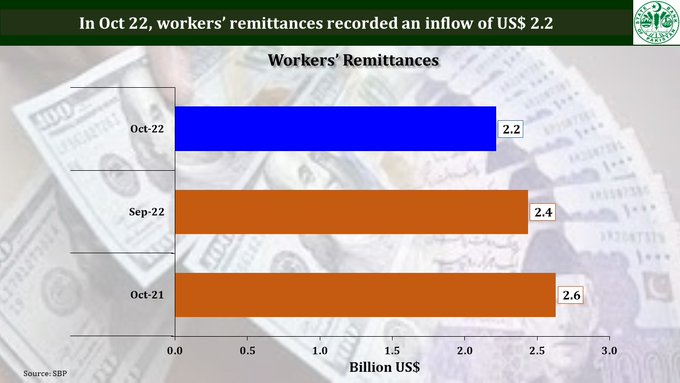 Copyright Mettis Link News
Posted on:2022-11-11T16:36:21+05:00
35826