September 22, 2022 ( MLN): Foreign exchange reserves of the State Bank of Pakistan (SBP) declined by $278 million to $8.34 billion during the week ended on September 16, 2022, mainly due to external debt payments, the central bank announced on Thursday.
The SBP reported that the country's total foreign exchange reserves fell by $248mn to $14.1bn, while the holdings of the commercial banks were up by $30mn to $5.720bn during the week.
Meanwhile, it is important to note that the current level of reserves is barely enough to cover 1.2 months of imports.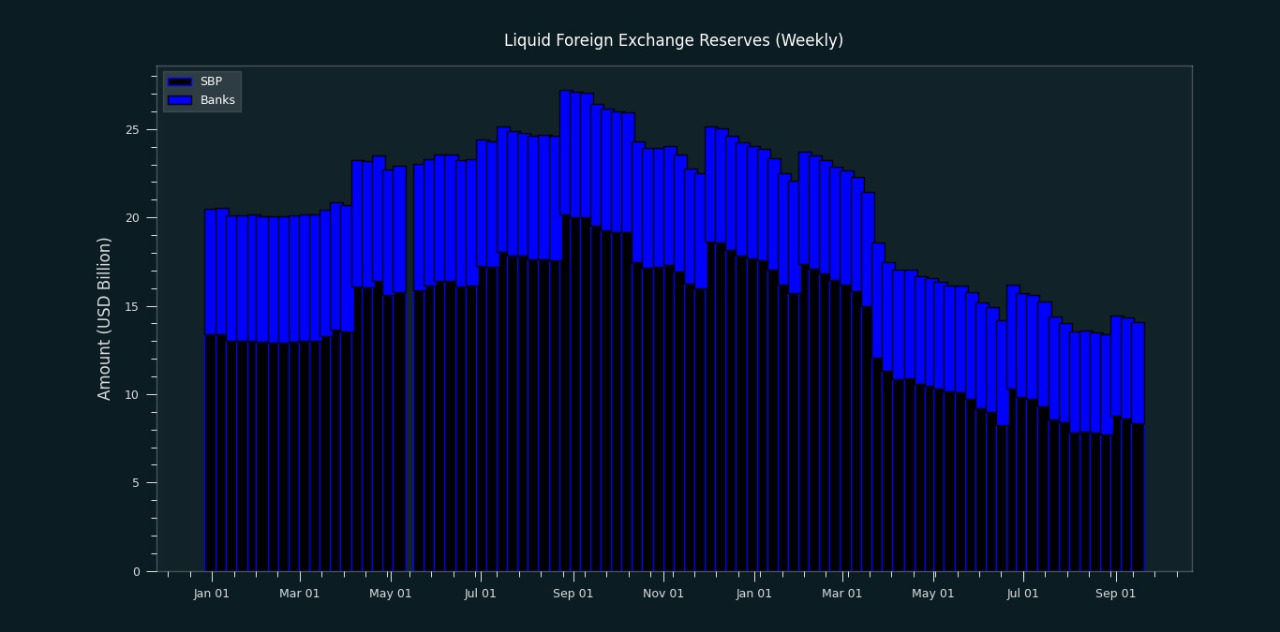 Copyright Mettis Link News
Posted on:2022-09-22T21:21:11+05:00
35202