August 11, 2022 (MLN): Continuing its journey on the upward trail, the Pakistani rupee (PKR) has gained 2.91 rupees per US dollar in the interbank market at 9:53 am on Thursday compared to the previous close of 221.91 per USD.
The local unit was quoted at PKR 219.25/220 with trades being reported at 219 per USD.
Amidst improvement in macros and expected foreign inflows have kept the PKR on the upside against the US dollar. Meanwhile, in the international market, the US dollar stood weaker on the release of lesser-than-expected inflation numbers.
U.S. consumer prices were unchanged in July compared with June, when prices rose a monthly 1.3%. The July result was lower than expectations due to a sharp drop in the cost of petrol, causing markets to reposition on hopes that inflation was at its peak.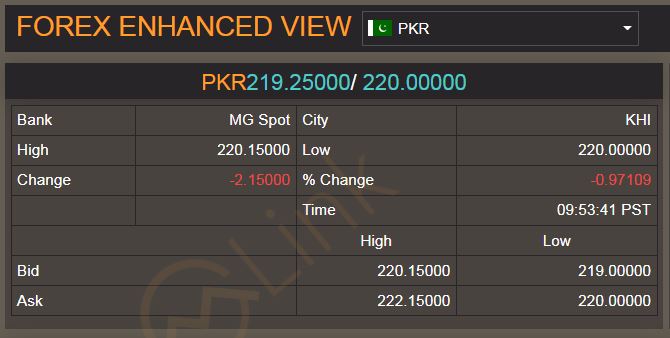 Copyright Mettis Link News
Posted on:2022-08-11T09:56:53+05:00
34536